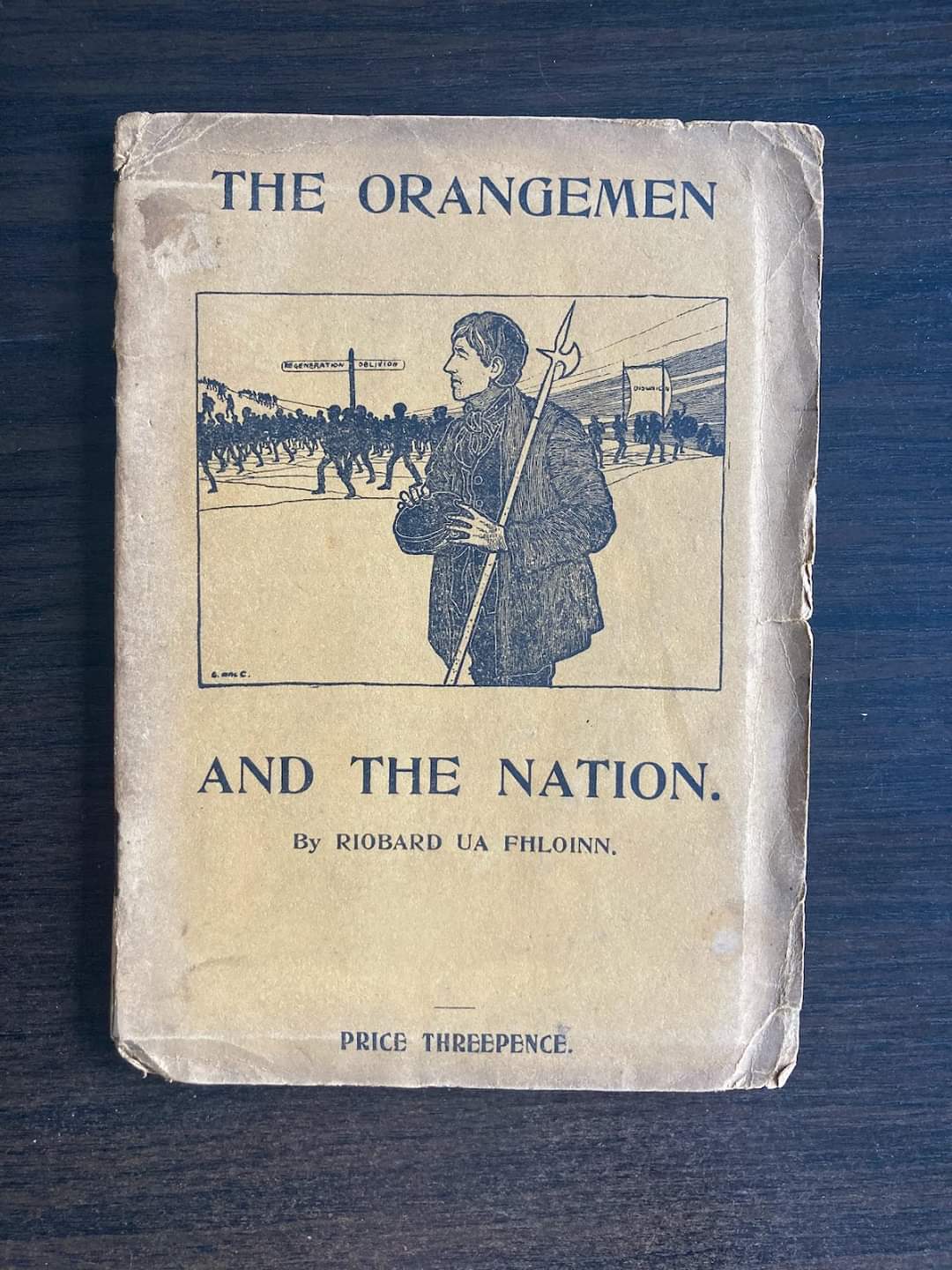 Cavehill Books
One of the many rare Irish publications that Cavehill Books will have to offer is:
"The Orangeman and The Nation" by Riobard Ua Fhloinn (Robert Lynd,) published by The Republican Press, Royal Avenue, Belfast in 1907. A prolific essayist, writer and poet, Lynd was of solid Ulster Presbyterian stock but became a staunch Irish nationalist and socialist. He wrote an introduction for a reprint of James Connolly's "Labour in Irish History" (see home page for picture).
Another scarce Donegal volume: "Inis-Owen and Tirconnell" by William James Doherty, 1895, dedicated by the author to 'An Craoibhín Aoibhín' (Douglas Hyde) the first President of Ireland (see home page for pictures).
Cavehill Books will have this and more scarce, Irish-related material for sale.